FranchiseHelp clients often ask how they can set up, edit and test leads. This process is simple:
Send Ilana (ilana@franchisehelp.com) the email address(es) to deliver leads.
She will send a test lead that must be confirmed before a program can launch.
Once you've confirmed, we can begin delivery.
Test emails look like this on the back end of our technology. Starting with the admin portal, where we set up the delivery email test specifications: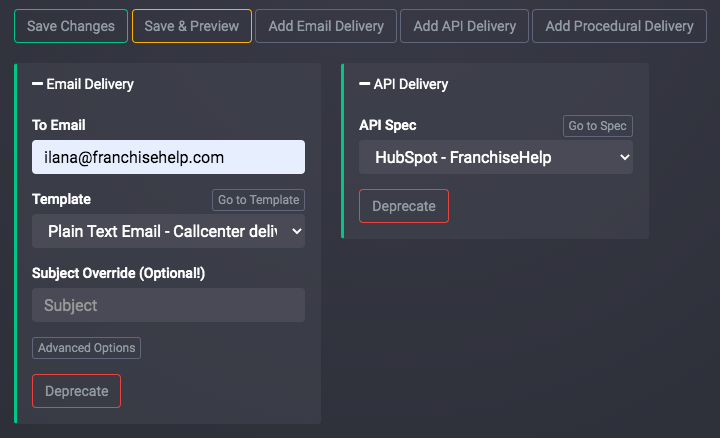 Then, here's where the system creates the body of the delivery email. It also shows how we can see when a test lead is sent through properly: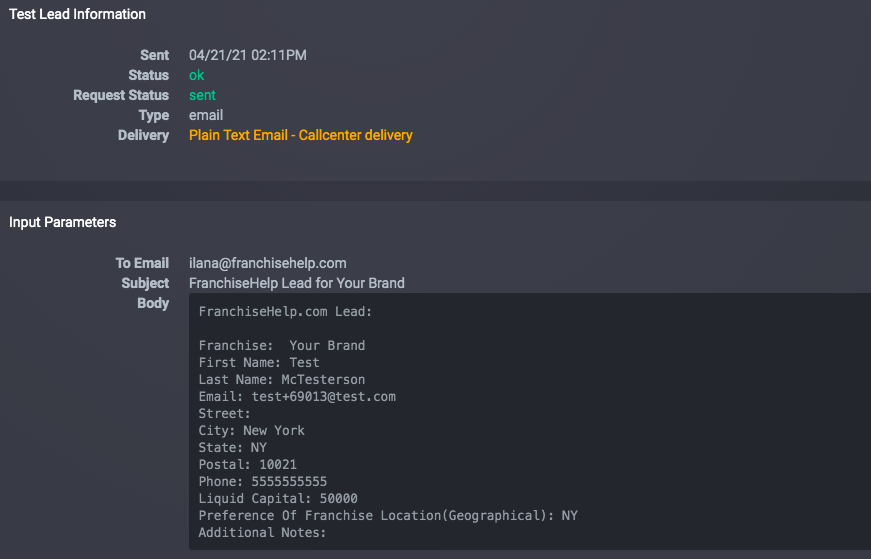 Finally, in your inbox, you'll receive a test email like this: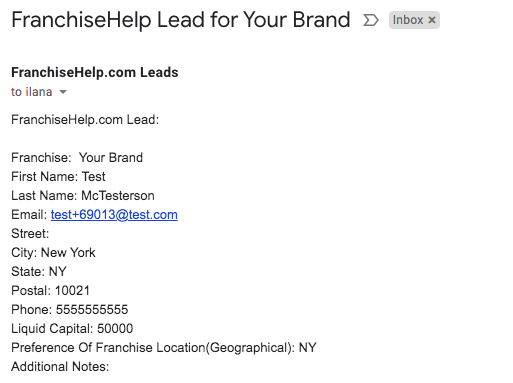 In the event that you don't receive an email like this, we recommend checking your spam folders. If it's there, that's a technical issue you can resolve with your IT team, or by simply marking it as "not spam" and adding our email address to your contacts list.

Remember, in the admin illustrated above, you as a client don't need to do much, but we do lots for you. Except close deals. That's your job ;)